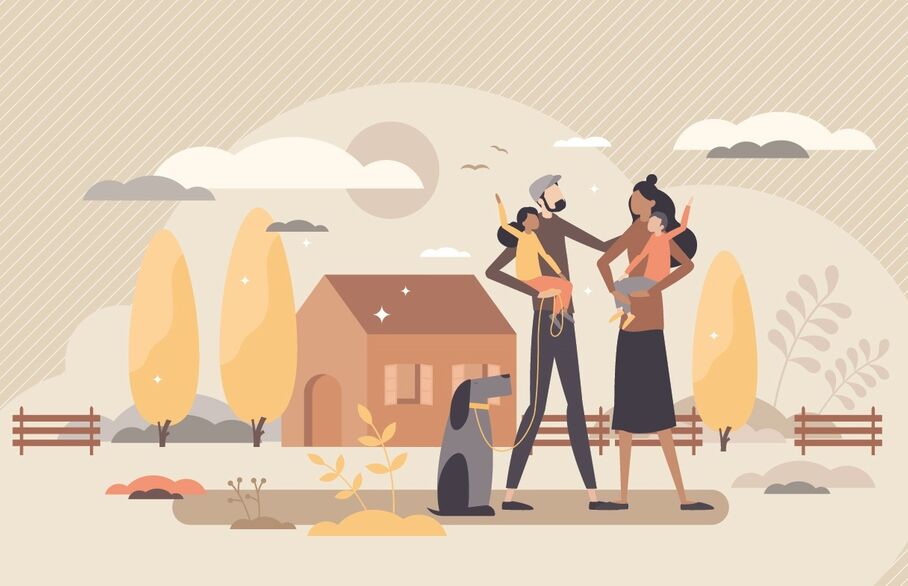 Land is never just land. As historians would undoubtedly tell you, land is one of the most enduring assets there is, we all just deal with it a bit more calmly these days than when these things were fought for on the battlefield. Nevertheless, the value of land continues to be fully recognised, and continues to evolve.
Back in the day, the most important value of land was agricultural, but of course with time, pressures on land use increased. First from industrial use as factory towns sprung up, then commercial use as a business quarter became a 'city' in itself, and now, we are quite familiar with the pressure for residential use with concerns nationwide about the housing crisis. A survey by the Home Builders Federation found that 48% of respondents felt that land availability was a major constraint on development, signifying the competition land buyers are experiencing. It is even expected that another pressure is fast approaching, with the increasing interest in the environmental use of land, for forestry funds and carbon capture.
The government target for home completions every year is 300,000, in 2021 there were approvals for 360,834 units in Britain, whilst there were 138,692 completions. This indicates that the lack of housing supply is not necessarily a lack of developable land, rather a lack of building on the land.
If building is what we need, then it is important to consider the factors that make land worth developing, to be able to see the potential and ensure that homes are being built where people want to buy them. Below, we outline some variables worth considering when purchasing land.

Schools
It is widely acknowledged that a good school catchment can improve the desirability of homes, and thus make land more valuable. In fact, being in the catchment for the top 10% of primary schools helps land achieve an average premium of 7%, for secondary schools it is 6%. In Yorkshire and the Humber and the East Midlands the premium is even more.

Transport
Transport links and commuter links obviously make a big difference to areas where people want to live. Although, it is not as simple as closer proximity meaning higher price. Research done in London and Manchester shows that homes within a 30-minute commute of the city centre achieved higher prices than those within 15 minutes – indicating how commute times are balanced alongside other factors. It is also worth considering how sites within two commuter zones will reach a wider market. The town of Castle Donnington is about a 20-minute drive from Derby and 30-minutes from Nottingham, there are locations more convenient for both cities, but a site in this town would offer convenience to a wider range of people.

Views
It might seem frivolous to some, but the reality is that a good view does a lot for the saleability of new homes. Of course, when it comes to views, some forward planning might be necessary, you can't factor in the scenic views a piece of land has to offer, if there's a risk someone will build another development right next door.

Local Housing Stock
When looking at a piece of land it is worth looking at what other homes are found in the local area, if homes are built on a piece of land what will their competition be? In an area full of ex-local authority homes, new builds will generally be a much more attractive, superior, option, whereas, if the area is full of character properties, new builds might not be as competitive when people are looking for historic features. Evidently, the most significant competition will be from other new build developments, and that's not just when they're first on the market, it might also include when homes are cheaper second hand but still have all the shine and benefits that come from new.
Get in touch for help and advice finding land and evaluating its potential.
Sources
Savills - rural land values and the environmental agenda create a valuation conundrum
Buy Association - commute impacts house prices
Yopa - how do schools affect house prices
Savills - land shortages and land banking
HBF - HPL report 2022
NHBC Housing Market Report, New home statistics review 2022