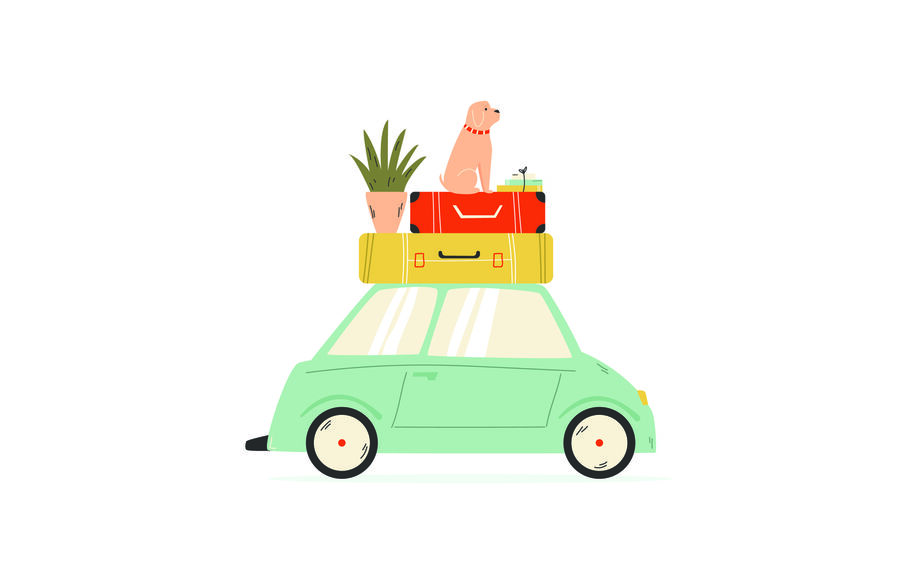 Do you ever have a little daydream about what you would buy if money was no object, whilst looking at mansion houses? Do you ever look at a 10-bedroom home and think about how much space that actually is? Whilst big houses might be pleasing to look at, the realities of excess bedrooms and copious living areas aren't always worth the bother and upkeep. That's where the word rightsizing comes from, recognising that sometimes the best home is just the one that's the right size for you and your family.
The average household size in the UK is only 2.4 residents, and with homes in England and Wales having an average of 3 bedrooms, most households should be able to live in houses the right size. However, the recent census data shows that 1.1 million households had a negative bedroom occupancy rating, suggesting overcrowding; whilst the number of households with more bedrooms than number of people is at an all-time high of 17.2 million, 69.2%.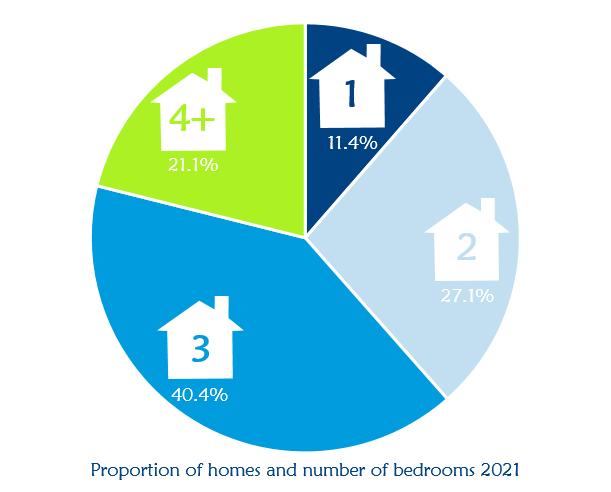 A rise in the number of under-occupied households could partly be accounted for by the number of people who use bedrooms as home offices, but there are also a high proportion of older couples, empty nesters or retirees who simply have more bedrooms than they make use of. According to 2019 data, under-occupation is highest amongst older people, 67% of home owners over the age of 65 lived in a home with at least 2 spare bedrooms. Older people are generally also less likely to move home, but surely 'rightsizing', moving to a home that is actually right for their needs, would be a better option in the long term.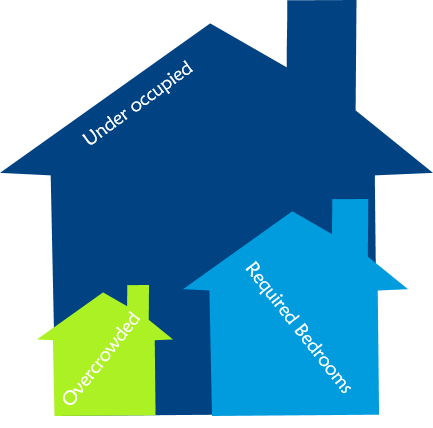 In fact, in the last year the number of older people intending to move to a smaller property has increased by around 30%, with potential movers recognising that in the current economic climate it would free up money and time as well as reducing their own cost of living. This is not a downwards decision, there is no decline, it is taking the right step, that can generally accomplish a positive move in terms of quality of life. A smaller property doesn't need to be tiny, a spare bedroom is nice for visitors and maybe a study or workroom would be useful. It's the ten seater dining room you only use at Christmas, that may not be quite so necessary.
Rightsizing doesn't always mean smaller either, as couples move out of 6 bedroom houses, families of 5 can be moving into them. Whilst the issues of overcrowding have improved in the last decade, it is a problem that can be aided by the freeing up of under-occupied homes. Maybe a young couple are expecting a baby, their right size would be going from a 1-bedroom apartment to a 2/3-bedroom house.
Rightsizing is a bit of a buzzword, but there's no smoke without fire, and the reality is that finding the right sized home is a good priority for everyone to have, finding the right home for their right life.
If you're looking for your right home, right now, take a look at our new homes offering. LSL Land & New Homes work with a wide array of developers and a magnitude of different types of developments to suit a variety of buyers. Whether you are a seeking an apartment, small or a large family home, we have a range of developments across the country to choose from.
Search for a new build home here:
https://www.lsllandandnewhomes.co.uk/buying-selling-new-build-properties/new-builds-for-sale
Contact our expert team to discuss how your development could benefit with LSL Land & New Homes.
www.lsl-landandnewhomes.co.uk
0845 340 2940
Follow us on Social Media for the latest updates
Sources
Office for National Statistics – Household and resident characteristics, England and Wales: Census 2021

Office for National Statistics – Housing, England and Wales: Census 2021

Office for National Statistics – Number of Bedrooms

Property Wire – New figures reveal large numbers living in homes too big for their needs

The Times – Meet the people downsizing to beat the cost of living crisis