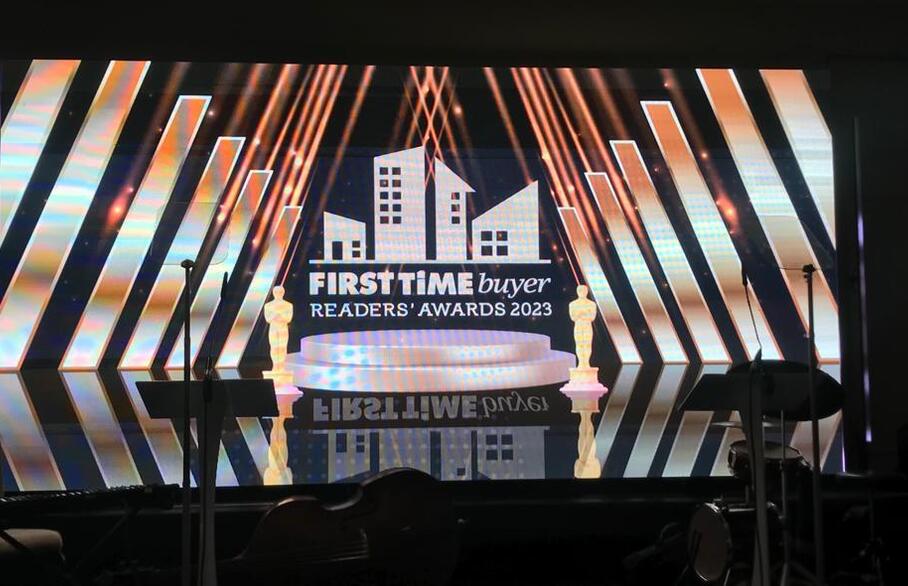 Last Friday, LSL Land & New Homes had the distinct privilege of attending the esteemed First Time Buyer Readers Awards – a day dedicated to recognising outstanding achievements within the housing industry. As we commended the achievements of partners across the industry, we also celebrated the dreams and aspirations of countless individuals looking to take that all-important first step onto the homeownership ladder. We extend our earnest commendations to First Time Buyer Magazine for their invaluable guidance and unwavering support on this all-important journey.
Our partnership with First Time Buyer has been long-standing, and it resonates deeply with our alignment to work with developers who empower buyers to achieve their homeownership dreams. You'll often find members of the LSL team featured in their magazine, eagerly sharing the wealth of expertise we have garnered across our diverse business operations. What's more, this year marks the sixth consecutive year that we have proudly sponsored the 'Award for Best Large Development' at this prestigious event.
Awards ceremonies within the new homes industry play a pivotal role in shining a spotlight on the incredible work being done and the progress achieved within the sector. It's with great joy that we saw City & Country deservedly receive the 'Best Large Development' award for their exceptional project, Factory No 1. The grand design and meticulous execution of their development have created homes that truly cater to their residents' needs. We also extend our congratulations to Esquire Developments, with The Woodlands for their commendable work too.
The awards day was not only a celebration of winners but a heartfelt acknowledgment of all nominees. Enormous effort goes into these developments, spanning from land acquisition and construction to final sales. Being nominated for one of these awards is a remarkable achievement that every participant can take immense pride in. It's a distinctive and exciting recognition that prospective buyers will undoubtedly appreciate. These awards serve as a catalyst, propelling our industry towards even higher standards of excellence and education.
It's inspiring to acknowledge the hard work and dedication of house builders and providers across the country, all working tirelessly to offer new homes to first-time buyers. Days like these are truly special, filled with passion, loyalty, education, and an unwavering commitment to delivering homeownership opportunities.
Shaun Peart, Managing Director LSL Land & New Homes, "Our long-standing sponsorship of the First Time Buyer Readers Awards and our sponsored category for 'Best Large Development' reflect our deep commitment to showcasing outstanding new build projects for first-time buyers. These awards not only celebrate excellence in the industry but also highlight the remarkable opportunities available to those aspiring to own their own homes. We are proud to support the industry and look forward to many more years of partnership."
Lynda Clark, CEO and Editor for FirstTime Buyer Magazine: "Every individual should have the opportunity to own their own home. This belief drives our passion at FirstTime Buyer Magazine. We are dedicated to providing guidance and support to those embarking on their homeownership journey, and we are immensely grateful for the partnership and support of all our sponsors; like LSL Land & New Homes. Together, we can make the dream of homeownership a reality for many."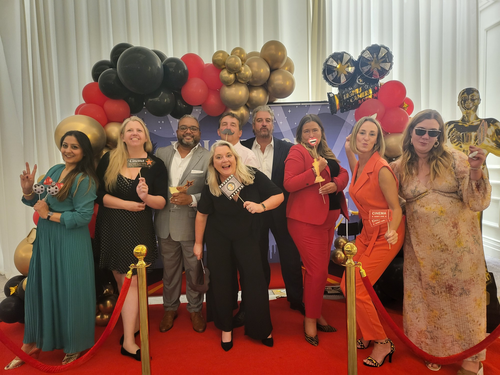 During the awards day, we also had the privilege of contributing to a noble cause. Monies raised were directed towards Jonnie Irwin's charity of choice, St. Oswald's Hospice. This charity touches the lives of thousands of patients and their families, providing compassionate care and support during some of the most challenging times. It's heart-warming to see the housing industry come together not only to celebrate success but also to raise much-needed funds for the community.
Our partnership with the First Time Buyer Readers Awards is not just about celebrating achievements; it's about championing the dreams and aspirations of individuals seeking to own their own homes. Together, we are working towards a brighter, more accessible future for homeownership in the UK.